Kara Thorvaldsen
Partner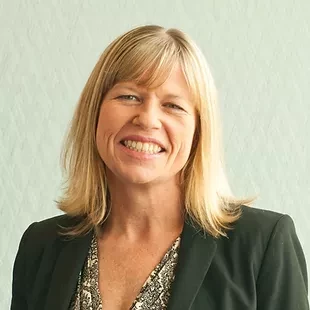 Kara Thorvaldsen is an experienced litigator, representing clients from pre-suit investigations through the exhaustion of appeals. Her primary areas of focus are business and commercial litigation, intellectual property, professional malpractice, insurance litigation, and other complex litigation. Kara also has experience representing clients in internal and government investigations including responding to civil investigative demands. Kara is a strategic thinker who understands client objectives, both from a legal and business perspective, and is a creative problem solver and trusted advisor who understands the nuances of client issues.

Tulane Law School, cum laude, JD, 2004
SUNY Stony Brook, summa cum laude, 2000
Massachusetts
Rhode Island
New Hampshire (pending)
United States Court of Appeals for the First and Second Circuits
United States District Courts for the Districts of Massachusetts, Rhode Island, Connecticut, Vermont, and Colorado
Zavala v. Martin, 2022 U.S. Dist. LEXIS 40446 (D.R.I. 2022) (pro bono) (summary judgment in favor of detainee on habeas petition seeking right to bond hearing after prolonged pre-removal detention)
JACE Boston, LLC v. Landmark Am. Ins. Co., 2021 U.S. Dist. LEXIS 232714 * (D. Mass. 2021) (dismissal in favor of client insurer where developer sought coverage for suit alleging abuse of process under personal and advertising injury coverage covering malicious prosecution)
Ingalls v. Adams Cmty. Bank, 2020 U.S. Dist. LEXIS 119733 *; 2020 WL 3722317 (D. Mass. 2020) (dismissal of complaint relating to dispute over ownership, encumbrance and partition of real estate)
Midland Funding LLC v. Raposo, 222 A.3d 484 (R.I. 2019) (affirming summary judgment in favor of client creditor, establishing standard of evidence to prevail on ownership of account)
Lima v. Post Consumer Brands, 2019 U.S. Dist. LEXIS 171729; 2019 WL 4889599 (D. Mass. 2019) (dismissal of class action alleging false adverting related to product ingredients)
Bank of America, N.A. v. New England Quality Serv., 790 Fed. App'x 314 (2d Cir. 2019) (affirmance of summary judgment in favor of client bank on breach of lending agreements)
Carneiro v. Sentinel Ins. Co., 375 F. Supp. 3d 170 (D.R.I. 2019) (summary judgment for defendant insurer in coverage action for underinsured motorist benefits)
Oyola v. Midland Funding, LLC, 295 F. Supp. 3d 14 (D. Mass. 2018) (granting of motion to compel arbitration and strike class allegations)
Rodolakis v. Safety Ins. Co., 327 F. Supp. 3d 274 (D. Mass. 2018) (dismissal of class action against attorney pursuant to FDCPA and chapter 93A relating to recovery of insurance overpayments)
Tatro v. Equifax Info. Servs., 2018 U.S. Dist. LEXIS 211347 (D.R.I. 2018) (dismissal of FCRA claims for failure to state a claim)
U.S. ex rel. Allen v. Alere Home Monitoring, Inc., 334 F. Supp. 3d 349 (D. Mass. 2018) (dismissal of False Claims act claims relating to allegedly unnecessary testing for warfarin patients)
Cloutier v. City of Lowell, 2017 U.S. Dist. LEXIS 114328 *; 2017 WL 3038247 (D. Mass. 2017) (summary judgment on all remaining claims against private investigator, including invasion of privacy)
Lynch v. First Horizon Home Loans, 154 A.3d 945 (D.R.I. 2017) (affirmance of summary judgment of claims due to plaintiff's lack of standing)
Allen v. Lustig, Glaser & Wilson PC, 2016 U.S. Dist. LEXIS 597 *; 2016 WL 54192 (D. Mass. 2016) (dismissal of FDCPA, FCRA and chapter 93A claims)
Comfortably Numb Marine, LLC v. Markel Am. Ins. Co., 2015 U.S. Dist. LEXIS 144489 (D.R.I., Oct. 21, 2015) (dismissing claim for bad faith insurance claims settlement practices)
Shirokov v. Dunlap, Grubb & Weaver PLLC, 2015 U.S. Dist. LEXIS 40642 (D. Mass. 2014) (favorable ruling on fee petition following dismissal of class allegations and eleven of nine causes of action in putative class action alleging civil conspiracy and RICO violations relating to alleged copyright trolling)
Cloutier v. City of Lowell, 2015 U.S. Dist. LEXIS 166889 (D. Mass. 2015) (partial dismissal of claims in favor of client private investigator)
Moving & Storage, Inc. v. Panayotov, 2014 U.S. Dist. 31546 (D. Mass. 2014) (partial dismissal of claims in trademark and copyright infringement action)
Metro. Transit Auth. v. Tutor Perini Corp., 564 Fed. Appx. 618 (2d Cir. 2014) (affirmance of summary judgment for insurer client, holding that insured's violation of voluntary payments provision of policy barred coverage)
Vermont Mutual Ins. Co. v. Zamsky, 732 F.3d 37 (1st Cir. 2013) (affirmance of summary judgment relating to meaning of "arising out of" in homeowner policies)
514 Broadway Inv. Trust v. Rapoza, 816 F. Supp. 2d 128 (D.R.I. 2011) (partial summary judgment in favor of client in dispute over hard money loan)
Waters v. Kream, 770 F. Supp. 2d 434 (D. Mass. 2011) (summary judgment for defendant client in FDCPA case)
Massachusetts v. Sohmer (in re Sohmer), 388 B.R. 448; 2008 Bankr. LEXIS 1531 (D. Mass. Bankr. 2008) (dismissal of adversary complaint for lack of subject matter jurisdiction in bankruptcy court)
Wenger v. Aceto, 451 Mass. 1 (Mass. 2008) (affirmance of grant of Anti-SLAPP motion to dismiss and fee award to client)
Defended medical device company in three parallel putative class action alleging breach of warranties, negligent design and inadequate warnings.
Obtained dismissal of putative consumer class action against computer security software developer.
Defended national consumer debt buyer accused of collecting consumer debts without a Massachusetts debt collector license in multiple class actions in state and federal court.
Averted potential class action against credit union alleging illegal overdraft charges via presuit investigation and negotiation with plaintiff's counsel to demonstrate lack of factual basis for plaintiff's claims.
Obtained voluntary dismissal of law firm from consumer protection class action alleging illegal foreclosure practices.
Achieved successful resolution of international trademark and copyright dispute, securing agreement as to ownership of client's intellectual property and favorable financial settlement on client's counterclaims.
Represented well-known consumer product manufacturer in obtaining ex parte temporary restraining order and seizure order in gray market goods case, resulting in seizure of illicit goods in multiple locations and permanent injunctive relief.
Defended copyright infringement claims against online retailer accused of displaying copyrighted product images and removing copyright information from images.
Defended garment wholesaler accused of selling counterfeit garments.
Defended small online retailer against claims of trademark infringement by Fortune 500 company.
President, Massachusetts Chapter of the Claims and Litigation Management Alliance
Member, Defense Research Institute, Intellectual Property Litigation Committee
Women's Bar Association
Tulane Law School, Law Review, Editor
Super Lawyers Rising Star 2008-2017