Patricia L. Farnsworth
Partner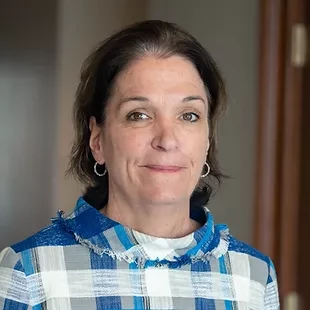 Patricia Farnsworth provides legal advice to privately held business clients and counsels a variety of established and start-up business clients and entrepreneurs. She regularly handles the purchase and sale of businesses, venture capital and commercial finance, securities and intellectual property matters, shareholder matters, business disputes, and employment matters. Trish has broad experience in the area of employment law representing both employers and employees. She advises clients on a wide range of employment issues including discrimination, hiring and firing, executive compensation, employment agreements, non-compete agreements, wage and hour laws, workplace policies and employee handbooks, employee discipline, leave of absence issues including matters related to the Family Medical Leave Act and the Americans with Disabilities Act.
New England School of Law, JD, cum laude, 1993
Salem State College, BSN, 1985
Massachusetts (state and federal)
U.S. Court of Appeals for the First Circuit
Supreme Court of the United States
Donohue Holdings, Inc. d/b/a Donohue's vs. Watertown Licensing Board (Middlesex Superior Court #MICV2012-03178 decision dated April 25, 2013): Upheld Alcoholic Beverages Control Commission finding local board had no authority to require that licensed premises close prior to 11:00 P.M. since G.L. ch. 138, § 33 requires sales must be permitted between 11:00 A.M. and 11:00 P.M. and further holding that a patio is part of the licensed premises and as such, the local board cannot mandate that the licensee close a portion of its premises for any part of the year.
In reSaba Foodmarket, Haverhill (ABCC decision dated June 27, 2012): Commission finding the penalty of revocation of a license for a violation occurring solely as the result of a compliance check draconian, unfair and unreasonable.
In reAssinippi Liquors, Inc., Wareham (ABCC decision dated June 8, 2004): Commission held that the policy behind a "sting" operation should be the education of licensees in the risks associated with selling alcoholic beverages without requesting proof of age and Commission disapproved a twenty day suspension for failure of a compliance check as unreasonable.
Ballarin, Inc. v. Licensing Board of Boston, 49 Mass. App. Ct. 506 (2000).
American Bar Association
Women's Bar Association
Dean Arthur McLean's Founders' Award
Managing Editor, New England Law Review