Valerie L. Pawson
Partner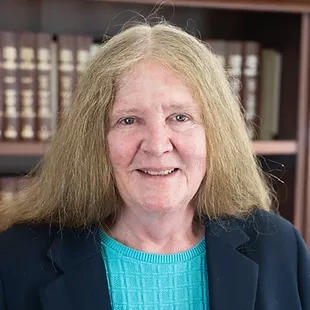 With broad experience in the complex nuances of today's business environment, Valerie Pawson is a tenacious, talented, and trusted business advisor. Her practice, ranging from sophisticated multi-million dollar mergers and acquisitions to the daily issues faced by companies, requires her involvement in all aspects of a client's business, including purchases, sales, leasing, financing, personnel, securities offerings, licensing, import/export, and proprietary rights. As a Lawson & Weitzen attorney for over 20 years, she has been general counsel to clients in fields as diverse as agriculture, aquaculture, computers, construction, distributors, graphic arts, high-tech, law, libraries, licensing, manufacturing, marinas, medicine, movies, music, publishing, real estate development, restaurants/bars, retail, venture capital, and travel.
Boston University School of Law, JD, cum laude
Vassar College, AB
Certificate, Boston University Computer Career Programs in Networking Technology
Massachusetts (state and federal)
U.S. Court of Appeals for the First Circuit
Supreme Court of the United States
AV Preeminent attorney by Martindale Hubbell
City of Revere v. Massachusetts General Hospital, 463 U.S. 239 (1983), reversing decision at 385 Mass. 772 (1982)
Warden v. McLelland, 288 F. 3d 105 (3rd Cir. 2002);
U.S. ex rel Shakopee Mdewakanton Sioux Community v. Pan American Management Co., 789 F. 2d 632 (8th Cir. 1986);
RGJ Associates, Inc. v. Stainsafe, Inc., 338 F. Supp 2d 215 (D. Mass. 2004);
Caswell v. License Commission for the City of Brockton, 387 Mass. 864 (1983);
Leader v. Newman, 29 Mass. App. Ct. 1110 (1990);
Farrugia v. McConnell, 14 Mass. App. Ct. 720 (1982);
Wilfret v. Zoning Board of Appeals of Arlington, 13 Mass. App. Ct. 1106 (1982).