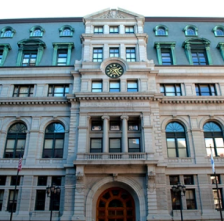 As Long As It Takes: SJC to Consider Virtual Evidentiary Hearings for Motions to Suppress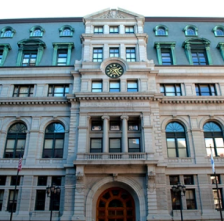 "[W]hen a hearing involves evidence that is going to be used against the defendant at trial to prove his guilt, he has the right to a fair and just hearing under due process and his presence assures that result — because he can consult with his lawyer, listen to the evidence, and assess the credibility of the witnesses (and the evidence) against him."
Commonwealth v. Campbell, 83 Mass. App. Ct. 372, 374 (2013).
On December 7, 2020, the Supreme Judicial Court gathered online to hear oral arguments on an issue of first impression in Vazquez Diaz v. Commonwealth (SJC-13009). At issue is whether a virtual evidentiary hearing on a motion to suppress, over the defendant's objection, violates his constitutional rights; specifically, his rights to a public hearing, to be present at the hearing, to confront witnesses, and to consult with counsel. Due to the on-going pandemic, the trial courts in Massachusetts continue to struggle with how to effectively move criminal cases forward, while simultaneously balancing the health and safety concerns to all persons within a courtroom and the due process rights of individuals accused of committing crimes. This balancing act has proven to be a daunting task. However, doing so must ensure that the constitutional rights of defendants are paramount. In Vazquez Diaz, the Suffolk Superior Court judge (J. Ames) ordered Mr. Vazquez Diaz to have a hearing on his Motion to Suppress via Zoom. Mr. Vazquez Diaz objected and is arguing that compelling him to proceed online violates his constitutional rights.
It goes without saying that the pandemic has strained the criminal justice system. With jury trials and other non-emergency trial court business largely on hold and while virtual hearings manage only to inch pending cases forward, there is a serious backlog in our courts. However, proceeding virtually for evidentiary motions and other critical hearings serves only to infringe upon the constitutional rights of defendants, create more serious systemic concerns, and will likely result in a whole new backlog of post-pandemic appeals.
Mr. Vazquez Diaz is facing over a decade of mandatory state prison time if he is convicted of the drug trafficking charge against him. He filed a motion to suppress evidence and statements obtained in his case – the outcome of which may significantly limit the evidence against him at trial (or even preclude the Commonwealth from proceeding). Mr. Vazquez Diaz does not have a high school degree, does not speak English, and has no criminal record or experience with the legal system. Unlike some defendants, Mr. Vazquez Diaz has waived his right to a speedy trial and instead is willing to wait in jail for as long as it takes for his suppression hearing to take place in a courtroom. The Commonwealth argues that the defendant's right to due process is adequately safeguarded by his presence via videoconference. The Commonwealth's argument has no merit. Apparently, the Commonwealth believes that Mr. Vasquez Diaz can fight for his freedom via a teleconferencing software, alone at the jail, through an interpreter, and separated from his attorney. Such a virtual hearing will violate Mr. Vazquez Diaz's constitutional rights to a public proceeding, to be present at the proceedings, to confront the witnesses against him, and to effectively confer with his counsel.
The Right to a Public Proceeding
The 6th Amendment to the Constitution of the United States guarantees a defendant's right to a public hearing and the right of the public to attend the hearing. The right to a public trial cannot be achieved via videoconference, notwithstanding the fact that members of public can request access or be specifically invited (upon the sharing of an accessible link). Indeed, to "attend" a virtual hearing, a member of the public would need a smart phone, tablet, or computer with a reliable internet connection.[1] In this way, virtual hearings disparately burden and exclude people in lower socio-economic circumstances as well as people of color impacting defendants, their families, victims, and witnesses. Mr. Velazquez Diaz's appellate brief states that "Holding a suppression hearing in a way that precludes perhaps a third of the population from watching even a digitalized facsimile of the proceedings on a device — never mind participating in and serving as a check upon the judicial process — is tantamount to posting a court officer at the courtroom door with instructions to turn away every third person who seeks to enter." Brief for Appellant at 50, Vasquez Diaz v Commonwealth (Mass. 2020) (No. SJC-13009).
The Right to be Present in the Courtroom
The public's right of access is moot if the defendant himself cannot be present in the courtroom. The right to be present at all "critical stages" of a criminal proceeding stems from the confrontation and due process guarantees of the United States Constitution and Massachusetts Declaration of Rights. Commonwealth v. L'Abbe, 421 Mass. 262, 267-268 (1995). Courts have repeatedly held that a motion to suppress hearing is a "critical stage." The right to be physically present cannot be waived without defendant's consent and a knowing and intelligent waiver. The pandemic has made abundantly clear that virtually connecting is wholly different than in-person interactions. While this is true of daily life, it is even harder on defendants in courts across the state. For non-lawyers, court proceedings can be confusing in person, let alone over an unfamiliar virtual platform while isolated from your attorney.
The Right to Confront Witnesses, Face-to-Face
The Constitutional right to confront witnesses is also not protected in virtual hearings. This right requires the fact finder to be able to observe the demeanor of the witness, for among other reasons, to aid in assessing credibility. Commonwealth v. Bergstrom, 402 Mass. 534 (1988). "Personal observation of a witness aids immeasurably this process." Id. While the Commonwealth claims this right does not apply at motion hearings, "[c]redibility is the call of the motion judge," Commonwealth v. Gutierrez, 26 Mass. App. Ct. 42, 47 (1988), and is critical where "the outcome of the suppression hearing turn[s] on the credibility of the witnesses." See United States v. Mejia, 69 F.3d 309, 314 (9th Cir. 1995). The restrictive nature of the video platform not only skews communication among participants, but perceptions as well. Over Zoom one can't even know who a witness is looking at, and body language is practically eliminated. A fact finder must be able to physically hold evidence, read facial expressions or other body language, and see all they need of a witness to come to necessary conclusions. Having to do everything virtually makes the fact-finder's job more difficult and their conclusions less reliable. Even a virtual confrontation, via closed circuit television, falls short of upholding the constitutional right since "they do not provide the same truth-inducing effect." United States v. Bordeaux, 400 F.3d 548, 554 (8th Cir. 2005).
The Right to Effective Assistance of Counsel
A defendant's right to effective assistance of counsel is significantly impaired by virtual proceedings. In a courtroom, a defendant and their attorney can communicate simultaneously during the proceedings. They can write notes or – in safer times – whisper ear to ear. They can do this without fear of disrupting the proceedings or alerting the Commonwealth or its witnesses to any issues. In this case, the jail's COVID-19 restrictions would likely prohibit Mr. Vazquez Diaz and his attorney from being in the same room. Rather, Mr. Vazquez Diaz will instead participate alone, from jail, with an interpreter who is also in a separate location. The only way he could communicate with his attorney would be to interrupt the hearing and enter into a private virtual breakout room. This process will restrict Mr. Vazquez Diaz's communication with his counsel and the fluidity of the proceeding. Moreover, judges will be tasked with being the gatekeepers of allowing or denying each conversation; something that does not take place in the courtroom.
While the Commonwealth argues that there is a "compelling need" for video conferences to "hold people accountable, keep the public safe," and that it "may help to alleviate the backlog of cases," Mr. Vazquez Diaz's due process rights are clearly more compelling. Indeed, this conclusion is not a close call. To preserve Mr. Vazquez Diaz's constitutional rights, an evidentiary hearing on his Motion to Suppress hearing via Zoom cannot not be allowed over the defendant's objection. Mr. Vazquez Diaz and many other individuals accused of committing crimes are waiting to see how the SJC will rule on this issue of first impression.
If you are facing a criminal allegation, please contact one of our criminal defense attorneys to assist you.
[1] In this case, Mr. Vazquez-Diaz's uncle (who he lived with) does not have a device that would let him use Zoom to watch the hearing - he could only listen by phone.