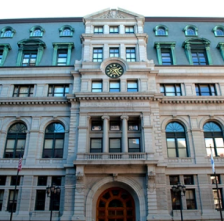 Business Interruption Insurance During COVID-19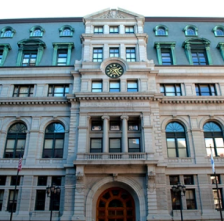 On March 17, 2020, Massachusetts Governor Charlie Baker halted all dining in restaurants. The majority of states across the country have done the same. Despite state orders prohibiting on-site consumption, insurers nationwide have declined claims by small businesses to cover its losses under their business interruption insurance.
Many standard commercial property insurance policies cover "business interruption." This insurance is intended to cover the loss of income, the loss or destruction of property, or actions by a civil authority. Civil authority coverage provides coverage for business interruption losses when a "civil authority" (such as a governor) prohibits or impairs access to a policyholder's premises. Typically such policies require an order of civil authority that (a) prohibits access to the insured premises; (b) is caused by or results from physical damage to property, other than insured property; and (c) that damage to property must be due to a peril covered under the policy. In addition, the resulting denial of access must be the proximate cause of a loss of business income. Common losses covered by business interruption insurance include property damage due to fire, wind, and other Acts of God. Since the outbreak of the COVID-19 pandemic, many small businesses have made claims to insurers to cover associated losses under their business interruption insurance policies as a result of closure or losses due to COVID-19. Nearly all insurers have declined policyholders' claims and requests for coverage under their business interruption insurance.
The declination of coverage by insurers nationwide has relied upon a common exclusion in the policy for losses caused by a "virus." Commonly, the "virus" exclusion does "not pay for losses or damages caused directly or indirectly by . . . bacteria or virus." The perceived intent of the "virus" exclusion is to limit the exposure of the insurance company when an isolated outbreak occurs at a policyholders' premises specifically caused by or at the hands of the policyholder. The present situation, with the international COVID-19 pandemic, is gravely different; restaurants are now being told by state authorities to prohibit on-site consumption forcing the closure of their doors to customers based on nothing specific to the restaurant or its employees' or owners' activities. Insurers are also claiming that civil authority coverage does not apply because access to the premises is not "prohibited," just limited, despite the severe statewide restrictions currently in place. Insurers have also claimed that there is no property damage to the impacted premises and therefore, have declined coverage on that basis.
Several state legislatures have recently taken action to require insurance companies to bear the significant ongoing losses by their policyholders with business interruption insurance. Legislators in Massachusetts, New York, New Jersey and Ohio have also introduced bills addressing an insurer's obligations to their insureds in response to COVID-19. On April 6, 2020, the Massachusetts Senate referred to Committee an emergency proposed bill, S.D. 2888, to require certain insurance companies in Massachusetts to provide business interruption coverage to their respective insureds in connection with the COVID-19 pandemic.
Specifically, S.D. 2888 would require the business interruption clause in insurance policies to be construed "to include among the covered perils under such policy coverage for business interruption directly or indirectly resulting from the global pandemic known as COVID-19." S.D. 2888 further instructs that no insurance company in Massachusetts may deny a claim for business interruption as a result of "(i) COVID-19 being a virus (even if the relevant insurance policy excludes losses resulting from viruses); or (ii) there being no physical damage to the property of the insured or to any other relevant property." The insurance coverage mandated by S.D. 2888 is intended to cover the insured for any loss of business or business interruption between the date of the state of emergency declaration (March 10, 2020); and the date Governor Baker rescinds the order. The proposed bill will not cover the insured for any losses prior to March 10, 2020 or for any losses after the governor rescinds its emergency order, even if the insured remains closed following the end of the emergency order.
S.D. 2888 further provides that insurers that refuse to comply with the bill could be subject to penalties under G.L. c. 176D which regulates unfair insurance practices in the insurance business, and subjects the insurer to treble damages and attorneys' fees. However, S.D. 2888 does provide an opportunity for insurers who are required to provide coverage under the proposed bill to apply for relief to the insurance commissioner.
If enacted, S.D. 2888 would essentially force insurers to pay for business interruption losses resulting from COVID-19 even if the policy explicitly excludes or does not cover such losses. This type of legislative action effectively deletes certain provisions of business interruption insurance policies. However, the proposed bill has strong support from a public policy standpoint. Policyholders who had previously purchased business interruption insurance would be covered for their losses as a result of this global crisis, including the emergency action taken by Governor Baker, and would be able to maintain employment of a greater number of employees. This unprecedented action would specifically cover small business owners who will otherwise face tremendous economic harm due to government-mandated closures.
Despite the public policy goals to address this unprecedented crisis, the bill is likely to face significant challenges from representatives in the insurance industry. Should the Massachusetts bill be enacted, we also expect court challenges from the insurance industry. Counsel for major insurers have already stated that passage of S.D. 2888 would raise constitutional concerns, claiming the bill essentially overrides the "freedom to contract," as protected by the Contract Clause of the Article I of the Constitution and the Due Process Clause of the Fourteenth Amendment. Taking each argument in turn, the Contract Clause of the Constitution provides that, "No State shall . . . pass any . . . Law impairing the Obligation of Contracts." We expect insurers will argue that, as drafted, the bill could impair insurer obligations under insurance policies. Insurers also argue that the retroactive effect of the legislation constitutes a deprivation of an insurers' property in violation of the Due Process Clause, and that the legislation does not utilize "rational means" despite conceding that assisting businesses during a global pandemic may be a "legitimate legislative purpose." Finally, general counsel for insurers are also concerned that this unprecedented reaction to the global pandemic could create a problematic precedent of rewriting carefully crafted insurance policy language.
Despite the position of the insurance industry, this type of legislative response to the ongoing impact on small business who have suffered and will suffer significant losses, including potential closures, is appropriate amidst the COVID-19 pandemic. Shifting at least some of the burden to the insurance companies to shoulder the extreme loss suffered by its policyholders, who have paid insurance premiums for business interruption insurance and reasonably expect to be insured under such dire circumstances, is a proper, necessary and effective use of legislative action. Because of the language of the standard insurance policies for business interruption insurance, and the nature of the widespread circumstances leading to the proposed legislative action, small businesses should be provided with the necessary relief to assist in their recovery due to COVID-19.
On April 6, 2020, S.D. 2888 was referred to committee and is currently under consideration. If your business would potentially receive insurance coverage as provided for under S.D. 2888, it is recommended to contact your local Massachusetts Senator and/or Representative encouraging them to enact S.D. 2888 in its current form to permit businesses to recover any its losses since March 10, 2020 under your business interruption coverage. Small businesses are also encouraged to sign a Change.Org petition to gain support for S.D. 2888. In addition, if your Massachusetts business had your business interruption claim denied, please do not hesitate to contact us. We regularly represent small businesses in insurance disputes and would be happy to work to evaluate the insurance company's dismissal and to discuss whether we can help.