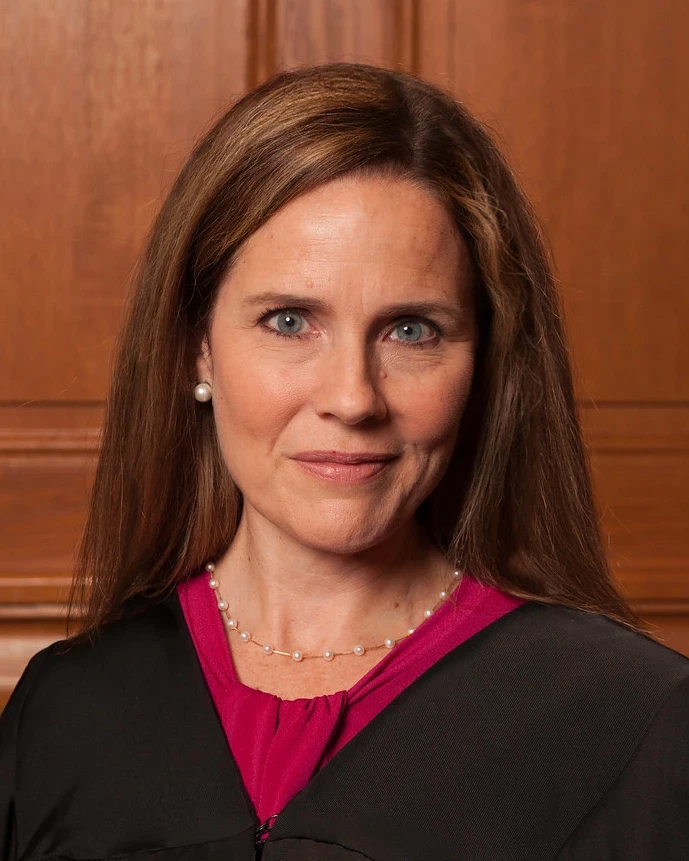 Women Justices, Barrett & Budd, to Shape High Courts for Years to Come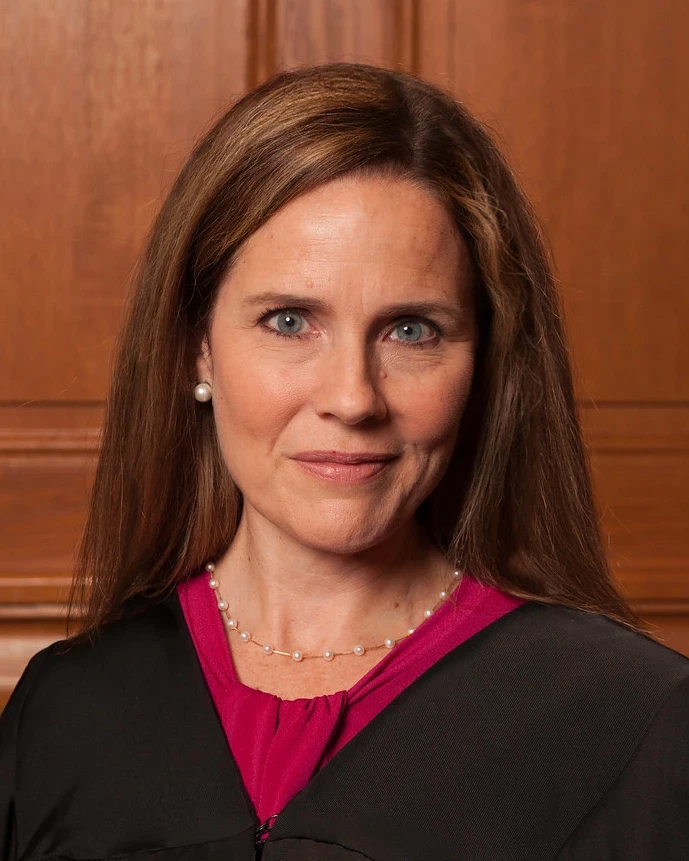 In October 2020, two major changes occurred in both the United States and Massachusetts judiciaries: Amy Coney Barrett was confirmed to the United States Supreme Court and Kimberly Budd was nominated to be the Chief Justice of Massachusetts's Supreme Judicial Court ("SJC"). Despite her politically charged nomination in the immediate wake of Supreme Court Justice Ruth Bader Ginsburg's death, and the resulting partisan debate, former Seventh Circuit Court of Appeals Judge, Amy Coney Barrett, became the Supreme Court's 115th Associate Justice. Just days later on October 28, 2020, Massachusetts Governor Charlie Baker nominated SJC justice, Kimberly Budd,[1] to become the Chief Justice filling the vacancy left behind by the late Chief Justice Ralph Gants who passed away only a month prior. Governor Baker has also recently nominated Massachusetts Appeals Court Judge Dalila Wendlandt to serve on the SJC which would make her the first Latina to serve on the state's highest court if confirmed. Justice Wendlandt, 51, has served on the Appeals Court since 2017 and has written extensively on patent law and other issues of intellectual property. She has mechanical engineering degrees from the Massachusetts Institute of Technology and the University of Illinois Urbana-Champaign and worked as a partner in a Boston law firm's Intellectual Property Department for many years.
Nominated by President Donald Trump, Justice Barrett is a 48-year-old Notre Dame Law alumna, who returned to her alma mater in 2002 to teach various topics including constitutional law, federal courts, and statutory interpretation. During her 15-year tenure as a law professor, Barrett authored and co-authored many articles examining a plethora of topics including capital punishment and the doctrine of stare decisis. As the youngest justice and woman appointed to the Supreme Court, she will likely serve on the Court for decades.
Previously, in May 2017, President Trump had nominated Justice Barrett to the US Court of Appeals for the 7th Circuit. During her 3-year tenure on the 7th Circuit, Justice Barrett routinely employed her chosen method of constitutional interpretation: originalism. See Kanter v. Barr, 919 F.3d 437 (7th Cir. 2019); Planned Parenthood of Ind. & Ky., Inc. v. Comm'r, Ind. State Dep't of Health, 917 F.3d 532 (7th Cir. 2018) (per curiam order); Price v. City of Chicago, 915 F.3d 1107 (7th Cir. 2019); Doe v. Purdue Univ., 928 F.3d 652 (7th Cir. 2019). Originalism, one approach to constitutional interpretation, refers to the method in which judges attempt to interpret the words of the Constitution as they were understood at the time they were written. It is no surprise Justice Barrett is a proponent of originalism; she served as a law clerk to the late Supreme Court Justice Antonin Scalia who was perhaps one of the most famous Supreme Court Justices to champion the originalist approach.
Although it is expected that Barrett will consistently rely on her originalism proclivities, Justice Barrett's impact on the Supreme Court could be shaped by her outlook and application of severability, the complex legal doctrine that if a portion of a law is found to be unconstitutional, the remaining portion of the law which is deemed constitutional shall be left alone to maintain its legal force. Unsurprisingly, the Senate Judiciary Committee inquired about Barrett's views on severability during her Senate Confirmation Hearings in which she analogized the doctrine to a game of Jenga.
The application of the severability doctrine is the key issue in the recently-heard California, et al v. Texas, et al. (S. Ct. Docket. 19-840) which addressed the constitutionality of the individual mandate as part of the Affordable Care Act. The pending case, which asks – in part – whether the Court can invalidate the individual mandate but not the entire Affordable Care Act, could prove to be a benchmark on Barrett's perspective on severability and how she may, or may not, choose to utilize the doctrine throughout the course of her tenure on the Supreme Court.
Just days after Barrett's confirmation to the Supreme Court, Massachusetts Governor Charlie Baker nominated SJC Associate Justice Kimberly Budd to serve as the Chief Justice in the Commonwealth's highest court. Prior to becoming a member of the bench, Justice Budd worked in private practice, as an Assistant US Attorney in the high crimes and drugs unit for District of Massachusetts, and in Harvard University's general counsel office. Justice Budd was named to the Massachusetts Superior Court Bench in 2009 by Governor Duval Patrick where she served until 2016 when she was then elevated to the Supreme Judicial Court as an associate justice.
Justice Budd was sworn in as the Chief Justice on December 1, 2020, which made her the first Black female Chief Justice in the Court's history. Also, Justice Budd is the youngest Chief Justice to lead the SJC in roughly 150 years, allowing her to serve as Chief Justice of the SJC for a maximum of 16 years until she reaches the retirement age of 70. As such, Justice Budd's appointment allows the Court to be led by a talented jurist who can offer fresh perspectives and can strengthen the positive momentum left behind by late Chief Justice Gants. Despite her decorated resume, Justice Budd has recently stated in interviews that as a practitioner she had "been underestimated in the court room." In her brief nomination speech, Justice Budd stated "if confirmed, I promise that I will give my very best effort as the chief of the oldest continuously running appellate court in the Western Hemisphere."
Budd has been lauded by members of the legal and political communities as a sharp legal mind and a great listener. Specifically, Justice Budd has been the Court's trailblazer on criminal justice issues and we can likely expect for her to lead the Commonwealth's charge in combating racial inequities that remain present in Massachusetts's criminal justice system. See Commonwealth v. Torres-Pagan, 484 Mass. 34 (2020). Most recently, Justice Budd joined in an opinion which expanded the scope of constitutional challenges pertaining to racially motivated motor vehicle stops.
In the coming years, expect to see Justice Budd at the forefront of the judiciary's focus on heavily scrutinizing and remedying the various racial and socio-economic injustices prevalent in the Commonwealth's criminal justice system.
The appointments of Justices Barrett and Justice Budd mark an overdue endeavor to give qualified women powerful positions within the highest ranks of the federal and state judiciaries. Over time, it will be interesting to observe how each utilizes her unique judicial perspectives in shaping both the composite and the precedent of their respective courts.
[1] To fill Justice Budd's SJC seat, Governor Baker recently nominated Serge Georges, Jr. who formerly served as an Associate Justice for the Boston Municipal Court where he presided over the Dorchester Drug Court. On December 9, 2020 he was unanimously confirmed by the Governor's Council.