Joshua M. D. Segal
Partner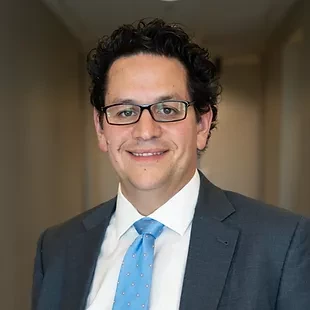 Meet Joshua Segal, an experienced litigator known for his holistic approach to representing his clients, both individuals and businesses. Handling all types of civil litigation, his thoughtful and strategic approach ensures Josh explores all solutions for his clients. Although always ready to advocate for his clients zealously in a courtroom or before an agency, he is never quick to litigate, but instead strives to achieve his clients' objectives through the most effective and efficient means possible.

Boston University School of Law, JD, cum laude
Brandeis University, BA, cum laude, MA
Massachusetts (state and federal)
New York (state and federal)
U.S. Court of Appeals for the First Circuit
U.S. Court of Appeals for the Ninth Circuit
Secured dismissal of action seeking to terminate a contract because it purportedly did not contain a definite term, despite the contract identifying events that would permit termination. Few Spirits v. UB Distributors, LLC, 192 A.D.3d 418 (1st Dep't 2021).
Successfully argued to Massachusetts Appeals Court to affirm entry of harassment prevention order challenged based on a failure of due process. J.P. v. J.R., Mass. App. Ct. (2017).
Defeated attempt to dismiss claims for business fraud and unjust enrichment. UB Distributors, LLC v. SKI Wholesale Beer Corp., 161 A.D.3d 1027 (2018).
Secured emergency order from Massachusetts Supreme Judicial Court keeping medical license in place for a doctor to continue a hospital residency training program. Asemota v. Board of Registration in Medicine, SJ-2018-0326.
Convinced the Ninth Circuit to reverse a District Court's grant of Summary Judgment under CERCLA against a landowner. Voggenthaler v. Maryland Square LLC, 724 F.3d 1050 (9th Cir. 2013).
Defended appellate challenge to a Massachusetts Superior Court verdict award under Massachusetts Tort Claims Act to an individual injured as a result of the negligence of employees of Bridgewater State Hospital. Devlin v. Commonwealth, 83 Mass. App. Ct. 530 (2013).
Served on team of lawyers that dismissed copyright infringement and common law claims against a national nonprofit professional organization. Lyons v. Gilette, 882 F. Supp. 2d 217 (D. Mass. 2012). Was ultimately successful on remaining trademark infringement claims. Lyons v. Am. Coll. Of Veterinary Sports Med. & Rehab. 997 F. Supp. 2d. 92 (D. Mass. 2014).
Successfully defended individual against claims of illegally downloading copyrighted material. Third World Media, LLC v. Does 1-21 (D. Mass. 2013).
Successfully settled personal injury claims involving, among other situations, a train derailment, workplace injuries, and automobile accidents.
Defended debt collection companies from claims for unfair debt collection practices.
American Bar Association
Federal Bar Association (President of the Massachusetts Chapter, former Vice President (2020-2021), Treasurer (2018-2020), Board Member (2016-2018))
Massachusetts Bar Association
New York State Bar Association
Boston Bar Association
National Conference of State Liquor Administrators
Super Lawyers Rising Star, 2012-2021
Managing Editor, Boston University Law Review
Semifinalist, Homer Albers Prize Moot Court Competition