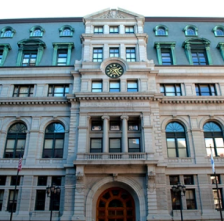 Bad Facts Make New Law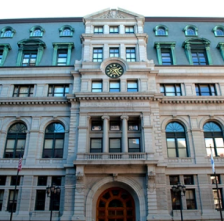 Background
In 2010, the Massachusetts legislature enacted a law that allows an individual to obtain a restraining order (technically termed a harassment prevention order or "HPO") against a person who has committed "three or more acts" of "harassment" aimed at them.[2] G. L. c. 258E A court issuing an HPO can give an individual relief in the form of a stay-away order and/or a no-contact order in addition to monetary damages for losses suffered directly as a result of the harassment.[3] And, while the order is a civil order, a violation of the HPO is a criminal offense.[4] Upon a plaintiff's showing of a "substantial likelihood of immediate danger of harassment," a court may grant a temporary HPO until the parties obtain a hearing within ten days.[5] At that hearing, the defendant must have an "opportunity to be heard on the question of continuing the temporary order,"[6] and the plaintiff may seek "other relief," including an extension of the HPO for up to one year.[7] After one year has passed, a plaintiff may petition the court to extend the HPO for an additional term or indefinitely if there are facts that show a continued danger of harassment.[8]
One Rap Song does not make Three Instances of Harassment
On January 31, 2019, the Supreme Judicial Court decided F.K. v. S.C., 481 Mass. 325 (2019). In that case, a high school senior secured an HPO against a classmate who wrote a rap song about her which contained a number of threats and sexual lyrics. The Court held that this one song did not constitute more than one act of harassment and vacated the HPO because the plaintiff failed to show the requisite three acts directed at her.[9]
Making New Law
Nobody condones high school classmates threatening each other with rap songs. But the Court rightly vacated an HPO restricting an individual's liberty when the legislature did not authorize its issuance. This seems a simple enough holding. But with a single stroke of the pen (or tap of the keyboard) Justice Gaziano, writing for the majority, stated that "a single act of harassment may be sufficient for a civil injunctive order issued pursuant to a court's equity jurisdiction."[10] What on earth does this mean?
This one sentence runs afoul the HPO statute and could very well serve to undermine the legislature's three-acts requirement by providing an alternative path to relief. Neither the general principles of equity nor the principles of statutory construction support the SJC's suggestion that Massachusetts courts can grant injunctive relief under its equity jurisdiction without a showing of three separate acts of harassment.
Equity
Equity is fairness. In 1877, the Massachusetts legislature conferred equity jurisdiction on both the SJC and the superior courts to "all cases and matters of equity cognizable under the general principles of equity jurisprudence."[11] Equity jurisdiction originated in the ancient English Courts of Chancery, which were separate tribunals that could apply flexible remedies that were not available in the law courts.[12] There the injunction was invented as a remedy ordering a person to act or refrain from acting in a particular manner.[13] The HPO created by G.L. c. 258E is similar to an injunction in that it is an order prohibiting prospective conduct, it does not technically qualify as an equitably remedy because its origins are statutory. "[T]he general rule for the exercise of equity jurisdiction" is that "[e]quity cannot be used when there is a prescribed and adequate remedy at law."[14] Accordingly, it is unclear how a Massachusetts court "sitting in equity jurisdiction"[15] could contemplate granting an HPO on the basis of a single act of harassment because the HPO statute itself already provides an adequate remedy.
Because the Court of Appeals determined that certain equitable remedies, such as injunctive relief, have "been fully incorporated into our common law,"[16] the rules for determining whether a statute abrogates a court's jurisdiction to grant a particular common law remedy applies squarely to the HPO statute. "It is well established that an existing common law remedy is not to be taken away by statute unless by direct enactment or necessary implication."[17] The courts do not make an inference of abrogation of common law remedies lightly; indeed, "the legislature's intent must be manifest."[18] Indeed, the HPO statue, in its form and content, makes clear that that legislature intended to abrogate the court's jurisdiction to issue injunctive relief pursuant to its equitable jurisdiction without a showing of three specific acts of harassment. Even the SJC acknowledges this requirement in F.K. v. S.C., stating "[a]s a threshold matter, a defendant must engage in [three] or more acts."[19]
Intent can be inferred by the legislature's creation of a standard for HPO relief that mirrors the standard for injunctive relief. In order to receive injunctive relief, a party must show "(1) a likelihood of success on the merits; (2) that irreparable harm will result from denial of the injunction; and (3) that, in light of the [moving party's] likelihood of success on the merits, the risk of irreparable harm to the [moving party] outweighs the potential harm to the [nonmoving party] in granting the injunction."[20] Under Massachusetts's HPO statute, the required showing of a "substantial likelihood of immediate danger of harassment" strongly resembles the likelihood of success and irreparable harm factors required for a traditional injunction. Although the HPO standard is arguably more lax than the injunctive standard because courts are not instructed to balance the harm to the defendant or consider public policy, the three-acts requirement functions as legislative balancing of harm and public policy.[21] Additionally the threat of criminal sanctions for violating an HPO[22] resembles the Court's coercive power to enforce the terms of an injunction.[23] That the HPO statute resembles the traditional injunction standards further supports the legislature's intention to abrogate the court's equity jurisdiction in these cases.
Why did the Court create this new remedy and where do we go from here?
Justice Gaziano did not explain what he meant by suggesting this novel remedy of a court "sitting in equity." Our best guess is that he saw a sympathetic plaintiff without a right provided by the Legislature and suggested that all hope was not lost. Unfortunately, the Supreme Judicial Court did not provide any guidance how the Superior Court should approach such questions of when and how "a single act of harassment may be sufficient . . . to issue a civil injunctive order." What remains to be seen is whether the Court's comment in F.K. v. S.C. will give plaintiffs who cannot prove three separate acts of harassment pursuant to the HPO statute an opportunity to circumvent the legislative intent. Only time will tell whether the bad facts of FK v. SC created bad law and unintended consequences.
If you need a lawyer to represent you in regards to a Harassment Prevention Order, contact Lawson & Weitzen today.
[1] Joshua M. D. Segal is a partner at Lawson & Weitzen. Richard Driscoll, Boston University School of Law Class of 2020 served as a law clerk at Lawson & Weitzen in 2018 and 2019.
[2] F.K. v. S.C., 481 Mass. 325, 331 (2019), quoting O'Brien v. Borowski, 461 Mass. 415, 419 (2012), abrogated on another ground by Seney v. Morhy, 467 Mass. 58, 60 (2014). For the purposes of this statute, harassment means "3 or more acts of willful and malicious conduct aimed at a specific person committed with the intent to cause fear, intimidation, abuse or damage to property and that does in fact cause fear, intimidation, abuse or damage to property; or (ii) an act that: (A) by force, threat or duress causes another to involuntarily engage in sexual relations; or (B) constitutes a violation of section 13B, 13F, 13H, 22, 22A, 23, 24, 24B, 26C, 43 or 43A of chapter 265 or section 3 of chapter 272." G.L. c. 258E § 1.
[3] G.L. c. 258E § 3(a).
[4] F.K. v. S.C., 481 Mass. at 331.
[5] G. L. c. 258E § 3, 5.
[6] Id. § 5.
[7] Id. § 5; see also F.K. v. S.C., 481 Mass. at 331-32.
[8] G. L. c. 258E § 3(a); see also R.S. v. W.S., 92 Mass. App. Ct. 1110 (2017).
[9] F.K. v. S.C., 481 Mass 325 at 326.
[10] Id.
[11] G. L. c. 214 § 1.
[12] Tracy A. Taylor et al., Remedies 27 (6th ed. 2017).
[13] Id.
[14] S.M. v. M.P., 91 Mass. App. Ct. 775, 779 (2017), citing Bank of Am., N.A. v. Diamond Financial LLC, 88 Mass. App. Ct. 564, 567 (2015). See also Cadigan v. Brown, 120 Mass. 493, 494 (1876) ("Our courts . . . have limited even express grants of equitable authority to situations where there is no plain, adequate and complete remedy at law").
[15] F.K. v. S.C., 481 Mass. at 326.
[16] S.M. v. M.P. 91 Mass. App. Ct. at 779 n. 10, quoting Keeton, An Introduction to Equity 241 (Pitman's Equity Series 6th ed. 1965). Although S.M. v. M.P. is primarily concerned with specific performance, Mass. App. Ct. at 779, specific performance is a subset of injunctive relief. See. Taylor supra at 128.
[17] Lipsitt v. Plaud, 466 Mass. 240, 244 (2013).
[18] Id.
[19] F.K. v. S.C., 481 Mass. at 332.
[20] Garcia v. Dep't of Hous. & Cmty. Dev., 480 Mass. 736, 747 (2018). This is the standard for a preliminary injunction, which can be issued before a case it decided on its merits. Indeed, this is most analogous to the HPO statute because and HPO can be granted temporarily without a full trial. However, for a permanent injunction to be issued, only the first two prongs change. In that case, a party must show that a suffering of "irreparable harm," and that remedies at law (e.g., monetary damages) are "inadequate to compensate for that injury." See eBay Inc. v. MercExchange, L.L.C., 547 U.S. 388, 391 (2006).
[21] It is unclear how the public policy prong could be satisfied on a single act of harassment where the HPO statute clearly articulates a requirement of three acts of harassment before issuing a no-contact or stay-away order. G.L. c. 258E § 1, 3.
[22] F.K. v. S.C., 418 Mass. at 331.
[23] Taylor supra at 233.