Ryan A. Ciporkin
Partner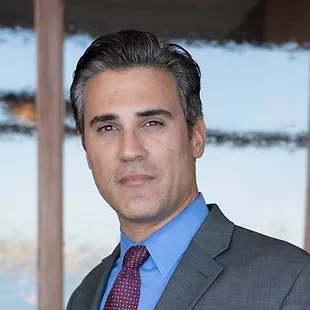 Ryan Ciporkin is a civil litigation partner at Lawson & Weitzen having joined the firm in 2011 after spending five years practicing law at a small litigation firm in Cambridge. Ryan's broad litigation practice encompasses all stages of litigation, including discovery, motion practice, and trial work before federal and state courts, arbitration panels, and administrative agencies. With his years of work as a litigator and trial attorney, Ryan has acquired the knowledge and developed experience in a wide array of legal, procedural, and evidentiary issues in numerous areas of the law affecting various industries. This allows Ryan to provide excellent advice and representation to all of his clients. Ryan's clients describe him as a zealous advocate providing timely and high quality advice and representation in complex litigation matters.

Northeastern University School of Law, JD, 2006
Tufts University, BA, magna cum laude, 2001
Massachusetts (state and federal)
U.S. Court of Appeals for the First Circuit
Defense Representation Matters:
Obtained several defense verdicts with respect to negligence, wrongful death, and Chapter 93A claims brought against nursing homes, and successfully defended those defense verdicts on appeal;
Obtained summary judgment on various claims asserted against nursing homes, management companies, and administrators;
Secured lack of probable cause findings of various charges of age, disability, gender, and race discrimination claims filed by numerous claimants with the Massachusetts Commission Against Discrimination;
Obtained lack of probable cause finding as to unfair labor practices claims filed with the National Labor Relations Board;
Obtained lack of probable cause finding as to retaliation claims filed with the Department of Labor arising out of reporting of unsafe working conditions;
Obtained dismissal of breach of contract claim involving option to purchase real estate;
Obtained dismissal of aiding and abetting liability claims brought by U.S. Securities and Exchange Commission against officer of corporation and second-chaired bench trial of remaining securities fraud claims;
Obtained summary judgment of dismissal regarding a fraud claim brought by a plaintiff in a complex business dispute over profits from the sale of products;
Obtained dismissal of claims against reach and apply defendant for lack of personal jurisdiction in dispute arising out of purchase and sale of real estate
Plaintiff Representation Matters:
Obtained summary judgment in favor of plaintiff in an action to reach and apply assets in a self-settled, irrevocable trust;
Prevailed in trial of subcontractor's claim against general contractor;
Obtained judgment for multiple damages for property owner against contractor in residential construction dispute;
Secured judgment for multiple damages and attorneys' fees on behalf of retailer against vendor for supply of defective goods;
Recovered arbitration award invalidating a common expense assessment, awarding restitution of payments made towards assessment, and awarding attorney fees for bad faith in dispute involving the restoration of a condominium following a major casualty loss;
Secured highly favorable settlement on behalf of whistleblowers who were wrongfully terminated after they reported falsely inflated profits made by company;
Obtained highly favorable result at mediation of gender discrimination, sexual harassment, and hostile work environment claims;
Arbitrated grievance of wrongful termination and obtained reinstatement for police officer;
Obtained highly favorable settlement for general contractor in lawsuit involving owner's violations of Prompt Payment Act and failure to pay compensation owed for work and extra work performed;
Obtained favorable settlement on behalf of real estate investors against real estate broker and developer in dispute involving fraud, civil conspiracy, and aiding and abetting claims;
Obtained favorable settlement in breach of trust dispute involving claims brought by trust beneficiary against trustee who failed to comply with liquidation and distribution provisions of trust instrument;
Obtained order and decision from Massachusetts Superior Court in favor of landlord evicting tenant for cause due to tenant's illegal manufacture and storage of controlled substances on rental premises, notwithstanding federal and state moratoria on evictions during COVID-19 pandemic;
Secured favorable appellate decision from the Supreme Judicial Court of Massachusetts on novel issue of state law in favor of our client, holding that a creditor, who is the holder of a judgment against the settlor of an irrevocable, self-settled, spendthrift trust, is entitled to reach and apply the assets of the trust after the settlor's death.
Massachusetts Bar Association

Super Lawyers Rising Star, 2013-2019